Posted on | March 5, 2014 | 2 Comments
MICHAEL MILLENSON
Health Commentary contributor, Michael Millenson, recently published an important paper in the Journal of General Internal Medicine titled "New Roles and Rules for Patient-Centered Care". It provides abundant food for thought, and it deserves a careful reading.
Here are a few excerpts:
THE GOAL: "Certainly, 'patient-centered care' was not the goal originally pursued by patients: what they demanded was shared power."
CONSUMERISM: "In contrast, consumerism springs from different soil, involving purchasing decisions based on the perceived value of what is being sold.
THE PROBLEM:  "Nonetheless, the casual use of 'patient' and 'consumer' as interchangeable terms is problematic…For example, when a 'consumer' chooses a doctor using price and ratings information, she trusts that caveat emptor will not replace primum non nocere when she walks into the exam room as a 'patient.' Should she, or should market- place rules prevail? When a doctor recommends an expensive test, how should a 'consumer' respond to 'drive value improvement,' in the IOM's phrase? Might that differ from how a sick and vulnerable 'patient' would behave? Is consumer satisfaction ("my money's worth") really identical to patient satisfaction?"
THE DIFFERENCE: "I believe that what distinguishes patient-centered care in its fullest sense from beneficence or better customer service is that it involves actions undertaken in collaboration with patients, not just on their behalf. It requires clinicians to appropriately share power even when that sharing feels uncomfortable."
THE POWER: "The problem here is not the absence of a 'prepared and engaged patient,' as the IOM would have it, but power: who is engaging whom on what terms? Similarly, the right to shared decision-making has historically been bestowed on patients. As clinically relevant data are increasingly generated and controlled by patients, who is sharing decisions with whom?"
THE SOLUTION: "The IOM erred. 'Prepared, engaged patients' are not the fundamental precursor to transforming health care. Patients and providers alike must change. What we need is not better patients, but a framework that enables a far deeper partnership."
Posted on | February 23, 2014 | 2 Comments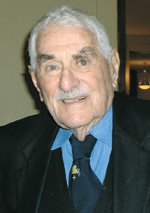 Eli Ginzberg
Mike Magee
Recently I've been reflecting on the need for "special generalists", people who possess unique skills and attributes, but also the wisdom and insight to place that knowledge within the context of history, philosophy, anthropology, and sociology.
These types of leaders not only know what needs to be done, but also why and how and when.
What we need is a liberal arts approach to advancing health and human potential; a broad and wise view of how best to integrate education, economics, health and imagination. Much of this has to do with intellectual curiousity and a willingness and openness to listen – a bias toward continuous learning.
Last week I shared with you the survey work of one sociologist, my son, Marc Porter Magee. His regional findings regarding public opinion toward public education and priority setting in this sector are revealing and relevant for other sectors, like health care, which are actively transforming.
This week, I would like to share with you the thoughts of another "special generalist", my friend Eli Ginzberg, who passed away on December 14, 2002. Over a five year period, while I was working in New York City, we had the opportunity to share lunch, with some regularity, always in the Oak Room at the Plaza. He was generous with his time and advice, as I struggled to understand the complexities, politically and ethically, of participating in senior management leadership at Pfizer.
What I have chosen to share with you is a portion of Eli's 1964 preface that he wrote for the 2nd edition publication of his 1930′s book on Adam Smith titled The House of Adam Smith. Here it is:
"The House of Adam Smith was conceived, written and published when I was a young man. Thirty years have passed since then. It would be foolhardy to venture a reassessment of an interpretation developed so many years ago. I could not possibly reconstruct the sense of excitement that I experienced as I read The Wealth of Nations for the first time. Nor could I reconstruct the intensity of my feeling as I saw the possibility of correcting a major historic misinterpretation and revealing Adam Smith for what he was, a liberal reformer, instead of, as so many wished him to be, a rigid defender of free enterprise.
Man and time are locked in an embrace from birth to death. I wrote this book during the most devastating depression in this nation's history — a period which revealed once and for all the inappropriateness and futility of our nation's relying exclusively on the institution of the free market to provide an adequate number of jobs for all who were able and willing to work. Although the Great Depression did not yield readily even to the massive government interference practiced under the aegis of the New Deal, the period since 1940 has dimmed almost into obscurity the havoc wrought, by that depression. No student of economics can ever isolate himself from the world in which he lives or the world in which he aspires to live. This is a further reason why I cannot deal anew with the materials which I analyzed in the early 1930′s.
What, then, can an author say about a book that he wrote many years ago when he was young and eager and when he had few doubts about what was wrong with the world, the economy, and economics. Perhaps he should say nothing and leave the new generation of readers to extract what they can from it. But perhaps he can say a little about the intervening years while leaving intact the integrity of his earlier effort. It is, after all, a scholarly imperative that in re-submitting an analysis one must consider whether new materials have come to light or new interpretations been proffered which require a reassessment of earlier analysis and conclusions…
Thirty years, in addition to making new materials available, have given me new insights. I would like to make more explicit than I was originally capable of doing the central focus of Smith's approach.
In his Introduction to The Wealth of Nations, Adam Smith stipulates that the key to a nation's wealth is the 'skill, dexterity and judgment with which its labour is generally applied…' He then includes in his analysis not only the market forces that influence the demand and supply of labor, but also the circumstances that govern the development of skill, the institutions that facilitate or retard the proper distribution of the labor force, the manner in which the values that people hold help to determine the investments which they make in the training of their children, and a great many other aspects of the complex process involved in the development and utilization of human resources.
This face of Smith's work had only limited influence until very recently. Even now it is only halfheartedly that economists have begun to broaden their focus from an exclusive preoccupation with commodities to one that includes human resources.
Another lead of Smith's has likewise been largely ignored. While he concentrated in the first instance on illuminating the operations of the competitive market, this was his starting place, not his end. Before he finished his work he demonstrated how economic history and what today is called cultural anthropology could be used to illuminate important aspects of economic development; how individual and group psychology could help explain the processes of occupational choice and the determinants of work satisfaction; how political theory could be used to develop the agendas of government and the private sector; how education is related to skill acquisition and a sound polity; how a rampant nationalism could lead to a serious misallocation of valuable resources.
Smith was concerned with economic policy, but he made use of knowledge from every domain in the hope that he could better illuminate the processes of economic activity. He would have been at a loss to understand the present position of academic economists who have beaten a retreat into mathematical model building at the very time, as my friend and colleague, Arthur F. Burns, has emphasized that economic life and problems are suffused with political considerations.
But this generation of economists, which is slowly coming to recognize the wisdom that was Smith's in concentrating on human resources, may also slowly come to appreciate that he was right in keeping economics closely bound to the other disciplines of history, psychology, ethics, and politics. Economics alone can never answer the question of what men want from the economic activities in which they engage; economics can not even tell us whether men should be encouraged to intensify their pursuit of material gain. Adam Smith was a moral philosopher before he became the founder of economics.
It is important that we restudy his teachings, for there is no future for an economics that sees itself as an end in itself."
In Dr. Ginzberg's classic 1984 New England Journal of Medicine article, "The Monetarization of Medical Care" , he made it clear that what was true for the field of economics was doubly true for Medicine and Health Care. All of the above are worth a close reading.
For Health Commentary, I'm Mike Magee
Posted on | February 21, 2014 | No Comments

Marc Porter Magee
Posted on | February 21, 2014 | No Comments
Mike Magee
Sixty-two billion. That is what Medicare spent in 2012 on post-acute care. (1,2)
"Post-Acute Care" is the term applied to various types of intermediate care provided to newly released patients from an acute care hospital. The care is provided by home health agencies in the home or by brick and mortar employees at skilled nursing facilities (SNF's), inpatient rehabilitation hospitals and long-term care hospitals and nursing homes.
Believe it or not, expenditures for these types of services for a patient with Congestive Heart Failure in the 30 days after an acute hospitalization rival the original cost of the hospitalization itself. The same is true, but to a lesser extent, for post-surgical care, let's say for a joint replacement patient discharged rapidly from the acute care setting into a SNF for more prolonged recovery with therapy – and more Medicare payments.
Over the past 15 years, Medicare payments for acute episodes have been increasing at a rate of approximately 2% a year. During the same period, payments for post-acute intermediate care have risen at an annual rate between 4.5% and 8.5%.(2)
A quick look at the roll up payments for various DRG's in 2008 tells the story:
DRG 470: Major Joint Replacement – Total Cost, $18,414 (in – $11,000, out – 7,414)
DRG 194: Pneumonia – Total Cost, $9,732 (in – $5000, out – $4,732)
DRG292: Heart Failure – Total Cost, $10,636 (in – $5,500, out – $5,136)
DRG 683: Renal Failure – Total Cost, $12,456 (in – $6,500, out – $5,944)
DRG 190: COPD – Total Cost $10,470 (in – $6300, out – $6,170)
Historically, it has been a clean hand off. This is because there exists a flat payment for each in-patient DRG independent of the numbers of days in the hospital. Therefore, the quicker the release, the fewer dollars spent in supplies and services, and the greater the profit per DRG. In addition, when the patient is shipped to the intermediate unit (many of which are owned and/or controlled by the vertical system which the hospital operates) payments begin again by a new set of rules.
When Medicare established financial penalties a few years ago tied to the rates of readmission, hospital administrators began to take notice. System re-engineering became the message of the day, and discharge planning as well as continuity care and mobile resource allocation received a mild boost. As we now enter the era of accountable care organizations, medical necessity and bundled payments, the system is looking harder at waste, and in some cases fraud.
Take the case of Congestive Heart Failure. In 2008, the 30 day readmission rate for Medicare patients with this DRG was 22%. The average hospital cost for that readmission was $10,800 which (in some cases) the hospital will now have to eat. To bring the readmission rate down requires better planning, individualization and resource allocation. For some, the answer is consistent home based care from day of discharge using a concrete plan and supported by mobile, technology-reinforced, workforces. For others, the strategic use of an intermediate SNF facility may be the most efficient approach.
All of this requires a range of "meaningful partnerships", team based approaches, and technology enhanced communications and planning. That's different. An example: In the old days, an elderly hip fracture patient might have a hip replacement on day 2 of hospitalization and be shipped to a SNF or Rehab facility on day 4 for a 30 day stay. If that patient complained of chest pain on day 10, an ambulance would be called, and the patient would be readmitted for evaluation. Under the new system, 24 hour physician coverage, with onsite physician evaluation in the intermediate unit would be required, and hospitalization avoided.
If you were running a hospital system, and the nursing home/long term care provider had a 23% 30 day readmission rate (as did 1/4 of the nursing homes in 2011), would you stay with that partner or switch to the institution with a 15% readmission rate (which 1/4 of the nursing homes had in 2011)?
Variabilities in quality performance of intermediate facilities is increasingly transparent. New Medicare Advantage programs are legally permitted to require the use of only "preferred" step-down facilities and services.(2) While this does not apply to traditional Medicare patients, current trends tell us that these patients will soon be directed toward efficiency and effectiveness by their clinicians who are increasingly Health System employees rather than independent operators.
Bottom line: The gaming of this portion of Medicare (rapid acute care discharge to a subsidiary or services where the ticker is reset), the tolerance for high levels of variability and charges in step-down services, and the non-coordinate hand-offs between slow and inefficient, brick and mortar laden institutions of care, are all coming to an end.
In their place? Highly coordinated, customized, mobile, technology enabled and informed patient care plans that deliver predictability, efficiency and quality.
For Health Commentary, I'm Mike Magee
Refernces:
1. IOM. Variation in health care spending: target decision making, not geography.. Washington, DC. National Academies Press. 2013.
2. Mechanic R. Post-Acute Care – The Next Frontier For Controlling Medicare Spending. NEJM. 370;8 February 20, 2014
Posted on | February 11, 2014 | No Comments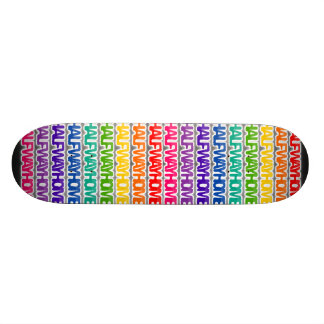 Mike Magee
In a 2013 article in JAMA, Steve Landers laid out the argument for money following the patient. Destination? Home, where family caregivers and others are increasingly doing their best to manage health care complexity. In the article Landers states:
"Most older Americans want to age in place. The Medicare home health benefit is a prominent national policy supporting older Americans at home and provides for visiting nurse and therapist services from home health agencies (HHAs). In 2012, Medicare spent $18.2 billion on HHAs; 3.5 million beneficiaries received care. Home health can help struggling patients get support in the community and can enable successful transitions home from institutional care. However, numerous concerns have been raised about the home health benefit, including fraud, geographic variation in utilization, and poor coordination with primary medical care. This uncertainty is untimely, as more than 70 million adults will join Medicare between 2011 and 2030 with the hope of receiving care at home. It is time to develop a stronger home health option."
Later, he outlines how payment might be scientifically aligned with evidence.
"Payment incentives should be developed based on risk-adjusted outcomes and improvements between actual and expected hospitalization, rehospitalization, and institutionalization rates and the savings could be used to maintain stronger home health reimbursement for exemplary HHAs. Special consideration will be needed to ensure complex patients are not inappropriately disadvantaged. Additional outcome measures focused on family caregivers should be added because caregiver function represents important economic outcomes of home health not captured in current measures."
Navigating this Catch-22 may be made possible with ACA induced delivery experimentation and  reshuffling. But one thing is for certain, waiting around in place for a financial incentive is an increasingly weak physician leadership strategy. Already there are ample signs that others are finding a way to achieve mobility, connectivity, and home entry. Can you say, "Mobile Minute Clinic"?
I recently asked a national leader in Medicine what he thought of my "just-made" remark from a podium that "Physician job descriptions have not been rewritten in 100 years, and we need to go through the exercise". His response, "I think many physicians would say that others have already changed the physician's job description."
My reaction? That may be true. But that's what happens when you wait around. Someone else finally takes the lead, and you get left in the dust. There is an opportunity for physicians to lead in home-centered health care still. But to do so, they'll have to redefine their jobs, and meet the patient half way.
So here are five concrete steps I'd suggest for physician organizations and health care organizations employing physicians:
1. Convene a multi-disciplinary group to write a modern physician job description. What are required of all physicians? What additional responsibilities may be required of different types of physicians?
2. In creating the job descriptions, focus on broad geographic reach and population health.
3. As part of the exercise, attempt to maximize physician training and skill set, and define with accuracy team membership and responsibilities if the physician is to be a team leader.
4. Assess any additional training and support that may be required for the physicians to succeed in their new roles.
5. Include identified family caregivers (formal and informal) as well as the patient, as team members, and prepare a job description for them as well.
For Health Commentary, I'm Mike Magee
Posted on | February 10, 2014 | No Comments
Ralph Snyderman
"The contentious debate on the implementation of the Affordable Care Act has focused on health care choice, cost, access and, most recently, the too-low percentage of younger enrollees needed to cover insurance costs. The fundamental need to fix the expensive, inefficient way health care is delivered also needs attention.
Offering millions of Americans the opportunity to access the current "health system" is certainly better than their having no coverage, but it further strains a flawed approach to care. There are three clear solutions to our care delivery problems, and fixing them will make the expansion of health insurance easier to pay for and far more valuable:
• Care should be proactive and personalized with patients empowered to engage in their care.
• Care should be coordinated over time between individuals and their health care providers.
• Critically, reimbursement of care, which drives how care is delivered, must reward effective processes and outcomes rather than the number of procedures delivered.
Currently, health care is expensive and inefficient, in part, because treatment is focused on costly interventions – which are most amply rewarded by our fee-for-service reimbursement system – for often preventable chronic diseases. Care is largely uncoordinated and reactive to disease events and, even with health insurance, individuals are provided little support in navigating complex and uncoordinated services. The astounding increase in unnecessary emergency room use by new Medicaid enrollees in Oregon is but one example. Engaging patients in their care is essential to best outcomes, but it rarely occurs.
A Duke study provides a dramatic example of the perversity of our system. A program that combined preventative strategies, intense patient education and coordination of care for treatment of congestive heart failure greatly improved outcomes and decreased costs by almost 50 percent, but it proved unsustainable because of twisted reimbursement policies. Duke University Health System lost money as profitable hospital admissions were curtailed while unprofitable outpatient support services increased.
Fortunately, the need to change reimbursement to reward good outcomes has received national attention. Astoundingly, two-thirds of health care expenses go toward responding to the consequences of preventable chronic diseases, which have reached epidemic proportions. We can do better because chronic diseases develop over time, are predictable and are often preventable. Exciting new technologies show people what diseases they are susceptible to so they can receive individualized care to prevent or treat conditions most effectively.
As financial incentives help large care providers embrace coordinated care, there is reason to be optimistic. The State of Maryland has just announced bold changes in hospital reimbursement to reward good outcomes and to spur innovation. One major and influential institution, the Veterans Health Administration, has embraced a rational approach that will lead to personalized, proactive health care delivered in a coordinated and compassionate fashion because the VHA budget is aligned to reward best outcomes. Academic Medical Centers are recognizing the need to develop better models of care as evidenced by Duke's new Institute for Health Innovation.
Improving the delivery of health care should be an overarching focus of the health care debate. Our nation is blessed with outstanding academic health care delivery systems that are capable of developing innovative models of care. Revamping reimbursement to reward good outcomes will spur creativity to develop more cost effective care, which will better enable the expansion of health care insurance."
Posted on | February 6, 2014 | No Comments
Mike Magee
The American Academy of Family Physicians convenes its' "Winter Cluster" today. This is a 3 day opportunity for Family Medicine oriented student and resident representatives from Family Medicine chapters around the U.S. to meet and dialogue with Academy officers and Board members. The intent: To chart the future of Family Medicine.
The AAFP has been at the forefront of Health Policy strategic analysis. An example of their deliberate and thoughtful approach was the cross-sector process that proceeded the definition of "Medical Home" some years back. But as that case well illustrated, their execution of forward facing theoretical concepts often becomes diluted when confronted with the realities of care delivery on the ground. As I stated in my 6 word IOM critique of  "Medical Home" in 2009 – "Too Much Medical, Not Enough Home".
So here's a second chance, Winter Cluster. The medical world is thinking too narrowly when it comes to information technology and health. The "undervisioners" think it's about EMR's and gadgetry in home appliances or clothing. That's fine. But the real power of IT, if you want to lead health care quality and efficiency in the future, can be defined in one single word – "connectivity".
Connectivity, has the power to:
1. Re-center the power loop of healthcare from "hospital-medical office-hospital" to "home-care team-home".
2. Efficiently and affordably establish data-driven, customized and individualized health planning and coaching in real-time, with 24/7 coverage, with special targeting for at-risk populations.
3. Use algorithms and existing online Cloud data sources to create and populate a consumer controlled Lifespan Planning Record for all Americans, whether they have been just conceived or are in the final phase of their life.
4. Eliminate the "translation gaps" that exist between research finding, clinician practice, and consumer adherence in management of individual and population chronic disease burden.
5. So effectively and efficiently manage health and human potential as to relieve the pressing financial burden of universal coverage; engage individuals, families and communities in the responsible work of maintaining their own health and expanding human potential; and reinforce a comprehensive and holistic philosophy of humanistic care that serves body, mind, and spirit
So, at some point in the next three days, I would like one of you to cut and paste the following 10 questions, and present them as a slide to the group for deliberation. Here they are:
1. What do I wish to connect?
2. Who do I wish to connect to?
3. For what purpose am I making these connections?
4. Who visits whom, where and when, in my vision?
5. Can more than 1 family member get services when I'm in the home/neighborhood?
6. Who is on my team?
7. Does my team include the patient, and the family caregiver?
8. Do all of my team members have new (modern) job descriptions – including the patient, the family caregiver and the physician?
9. Do my patient, and all of her/his multi-generational family members have a Lifespan Plan – and are we using the same hardware and software on an appropriate mobile device designed for navigation by users ages 3 to 100?
10. How do I work with government and private insurers to secure reimbursement to allow steps 1 through 9 to be actualized?
Have a great meeting!
keep looking »