Posted on | December 5, 2013 | No Comments
Ralph Snyderman M.D.
Dr. Snyderman, Chancellor Emeritus of Duke University Health System, and champion of personalized and prospective health care, updates his vision and predicts where we are heading next.
"As Chancellor for Health Affairs at Duke University in the latter part of the 1990s, I recognized emerging opportunities to abandon our reactive, sporadic, 'one size fits all' approach to health care and instead adopt an approach that is proactive, strategic, and personalized. I firmly believed that the 21st century would herald a transformation in our approach to the practice of medicine. By the early 2000s, I was touting personalized health care as the second great transformation of medicine, the first having been the introduction of science into the practice of medicine roughly a century before. In 2003 Duke created and launched one of the nation's first personalized health care programs, Duke Prospective Care, which we made available to all university employees.
To understand the impact that genomics has had on today's health care, it helps to briefly consider the history of medicine [8] (read on HERE)
Posted on | December 4, 2013 | No Comments

Mike Magee
In the November 21, 2013 issue of the New England Journal of Medicine, the lead article asks, "Are We in a Medical Education Bubble?"(1)  In the article, the authors explain that " Bubble markets are created when an asset trades for increasingly higher prices as it is bought by people who are hopeful about its future value and then sold to others with even more optimistic views of that value."
They then go on to describe the specific case of medical students who assume debt to attend medical school and residency programs (where they are compensated at under-market rates) in anticipation of future value.
To put a number on their predicament, the authors use the ratio of the "average debt of a graduating student/resident to the average (1st year) income in the profession on entry into the workforce". As might be expected, Family Medicine fared the worst (graduating on average with a debt burden approaching 90% of their 1st year salary), while orthopedics, cardiology and radiology fared the best (graduating with a debt burden that was less than 1/3 their 1st year salary).(1)
No surprise. But then came the graph below which painted  healthcare human resources with a broader stroke, and made Family Medicine look pretty good.
Here we see Veterinarians with crushing debt (160%), and Optometry (130%), Pharmacy (110%), and Dentistry (approaching 100%) not far behind.
The authors go on to make a couple of not too subtle (and not entirely defensible) points.
1) They say, "The general lesson is that if we want to keep health care costs down and still have access to well-qualified physicians, we also need to keep the cost of creating those physicians down by changing the way physicians are trained."
2) And also say, "Although it seems unlikely that we're in a bubble market for medical education, we may already be in one for veterinary medicine."
Reality Check: The market is somewhat rigged as many medical students come from affluent families that subsidize their investment to a considerable extent. Futhermore, those entering Medicine and other health related fields seek a variety of intangibles beyond financial reward including standing in their communities, stable lifetime employment, and challenging work that directly and positively impacts other human beings.
That said, physician organizations say we need more doctors. The Association of American Medical Colleges says we'll be short 62,900 doctors by 2015.(2) Inspite of the crushing debt imposed on graduating medical students and the delayed earning power resulting from an additional 3 to 5 years of residency training after medical school graduation, tons of kids still want to go to medical school. This helps explain, in part, why 16 new medical schools have opened in the past decade with another 12 in development.(2) To do what? To largely train kids how to practice medicine the way it has always been practiced – rather then as it soon will be practiced.
Aging, the Internet, health consumerism and universal health insurance coverage all point to  a future home-centered health care system focused on individual and family responsibility and individualized preventive strategic health planning.(3)
Of the many challenges this end point entails, none is more serious than human resources – creating an affordable and efficient workforce that is up to the task. This likely will require new job descriptions for every caring professional including the physician, massive retraining of existing workers, and critical re-thinking of workforce plans for new entrants into the various health care fields.
Health policy expert John K. Iglehart said as much in a 2011 article in the New England Journal of Medicine noting that health care human resource issues are rapidly coming to a head.(2) In that article Bill Frist is quoted as saying,  "To meet the explosive demand of primary health services will require a truly disruptive reform of how primary care is delivered. Delivering primary care will not remain the sole purview of doctors. There are not enough of them, and they are too expensive."(2)
And seemingly in response, Dr. Darrell Kirch, CEO of the Association of American Medical Colleges, is quoted "…This creates an imperative for academic medical centers to respond with new approaches to training, as well as research regarding which educational and care models work best."(2)
Iglehart is right – healthcare human resources are very much the issue. But health care leaders (even in the midst of the messy role-out of Obamacare which is certain to be transformative) continue to signal an inability to see the new health care forest through the historical health provider trees.
To get it right, they need to answer these 5 questions.
1. What kind of health delivery system do we want to build?
2. How will we manage our chronic disease burden while simultaneously emphasizing prevention and strategic health planning beginning at conception?
3. How do we position universally insured Americans to perform optimally as both providers and consumers of care?
4. What is the "job description" of the individual, the family, and the community – and how are these integrated into the new health care team?
5. How do we advantage mobility and technologic reach to reinforce knowledge transfer, continuity planning, coaching, data transfer and analysis, and research to maximize quality and efficiency; and what percentage of the new healthcare workforce should be mobile and exhibit home penetrance?
Do we need doctors? Of course – just as we need veterinarians, dentists, optometrists and pharmacists. But to determine how many of these, and what kind of "others" requires an extraordinarily broad and wise vision – especially as Obamacare sets the health care pieces in motion.
When it comes to healthcare workforce planning, experts would do well to internalize the golden rule of successful architects and designers: "Form Follows Function."
For Health Commentary, I'm Mike Magee
References:
1.Are We in a Medical Education Bubble Market . Asch DA et al. N Engl J Med 2013; 369:1973-1975, November 21, 2013DOI: 10.1056/NEJMp131077. http://www.nejm.org/doi/full/10.1056/NEJMp1310778
2. Iglehart JK. The Uncertain Future of Medicare and Graduate Medical Education. http://www.nejm.org/doi/full/10.1056/NEJMhpr1107519
3.Magee M. "Connecting Healthy Homes To a Preventative Health Care System: Leveraging Technology For All Its' Worth",
Harvard Health Policy Review, Nov. 2007. http://hhpronline.org/publication/previous-issues/fall-2007-part-1/
Posted on | December 2, 2013 | No Comments

More Than a Billion People Taking Statins?
Potential Implications of the New Cardiovascular Guidelines
John P. A. Ioannidis, MD, DSc1,2
Published online December 02, 2013. doi:10.1001/jama.2013.284657
"The ACC and the AHA are among the most experienced organizations in medicine that develop guidelines. Their processes are meticulous, including transparent reporting of conflicts. The work behind the guidelines' development was monumental. References to randomized trials and systematic reviews were continuous (the word "evidence" appears 346 times in the cardiovascular risk assessment report and 522 times in the treatment report alone). Panelists were highly qualified. Statins have been extensively evaluated in numerous randomized clinical trials. The guidelines focused on hard clinical outcomes such as myocardial infarction and stroke. Remaining caveats were explicitly acknowledged in documents covering hundreds of pages. However, this apparently seasoned integration of data and opinion eventually would lead to massive use of statins at the population level; ie, "statinization." It is uncertain whether this would be one of the greatest achievements or one of the worst disasters of medical history."
Posted on | November 26, 2013 | No Comments
Mike Magee
Things are shifting in the Middle East. That's undeniable. And if want to know why, follow the money – or more accurately, the energy. In front of our noses, there's a wholesale shift going on, away from oil and toward natural gas delivered through technology driven fracking and horizontal drilling.
The geopolitical fallout has been swift and is ongoing – including this week's announcements of an interim agreement with Iran to push the pause on it's uranium refinement.
The ground is shifting rapidly for the energy sector. The health and security stakes involved, including issues of air quality, global warming, income disparity, and the personal economies of countries and their populations couldn't be higher.
Ground zero in the U.S. is energy independence, and the appropriate regulation to assure that new technologies are both safe and effective. For fracking that means water safety, appropriate disposal of chemicals, geologic stability post-fracking, and methane release into the atmosphere.
On this last issue – methane release – an alert was released this week in a study released by the National Academy of Sciences.(1) More on that in a moment.
First a few facts. The main concern with methane is its impact on greenhouse gas induced atmospheric changes and global warming. While it represents only 9% of all greenhouse gas emissions, it is 21 times as destructive to our ozone levels compared to the much more prevalent carbon dioxide.(1,2)
As for CO2, the European Commission's Joint Research Center maintains EDGAR – the Emission Database For Global Atmospheric Research. In October, 2013, it reported, " Actual global emissions of carbon dioxide (CO2) reached 34.5 billion ton in 2012, which means a relative increase in 2012 compared to 2011 of only 1.1% – less than half of the average annual increase of 2.9% over the last decade." It went on to say that, "This might indicate that a further slowdown in the increase in global CO2 emissions, is achievable if (a) China achieves its own target of a maximum level of energy consumption by 2015 and its shift to gas with a natural gas share of 10% by 2020; (b) the United States continues a shift its energy mix towards more gas and renewable energy; and (c) in the European Union, Member States agree on restoring the effectiveness of the EU Emissions Trading System to further reduce actual emissions."(3)
That's the good news. But this week, the National Academy of Sciences supported study said that EDGAR and the EPA's measurements on methane levels were seriously understated, and they pointed a finger at the South Central United States.(1)
Their words: "…regional methane emissions due to fossil fuel extraction and processing could be 4.9 ± 2.6 times larger than in EDGAR, the most comprehensive global methane inventory." This contradicted the EPA's statements this past April that said methane emissions from 1990 to 2010 were down 8 to 12%.(2)
The study's conclusions are drawn from 12,700 discreet measurements taken from 2007 and 2008. The measures were then correlated with geography and agricultural and energy sector activity on the ground.
And the conclusion:
1. In specific areas in the U.S., methane gas release was twice as great as EDGAR studies claimed.
2. Oil and gas operations in Kansas, Oklahoma and Texas were a leading driver with these states contributing more than 25% of all the methane emissions in the U.S.
3. Livestock production of methane gas appears to be twice the level published by EDGAR.
While states like New York continue to debate whether or not to allow fracking, most states, and the federal government, appear to be cautiously giving the new technologies the green light.
In light of the alternatives, and the economic and global political benefits of energy independence – especially with our recent history of involvement in the Middle East – it's easy to understand why we are willing to assume the risk.
But is we are to proceed, we need to have a vibrant regulatory and scientific apparatus that monitors in real time and mitigates risk – to water, to soil, to air – and to us.
For Health Commentary, I'm Mike Magee
References:
1. Miller S. Anthropogenic emissions of methane in the United States. Proceedings of the National Academy of Sciences. http://www.pnas.org/content/early/2013/11/20/1314392110.abstract
2. Wines M. Emissions of Methane in U.S. Exceed Estimates, Study Finds. NYT. November 26, 2013. http://www.nytimes.com/2013/11/26/us/emissions-of-methane-in-us-exceed-estimates-study-finds.html?hpw&rref=science&_r=0
3. EDGAR Report:Slowdown in the increase in global CO2 emissions in 2012.
PBL / JRC report 83593; EUR 26098 EN; ISBN 978-94-91506-51-2
http://edgar.jrc.ec.europa.eu/index.php
Posted on | November 20, 2013 | No Comments

Mike Magee
Tough week for the Cholesterol Franchise. When the major heart associations (American Heart Association and the American College of Cardiology) put out new guidelines in the journal Circulation(1), and instantaneously the Cleveland Clinic's Steven Nissen and Brigham and Women's Peter Libby trash the recommendations, and Harvard's Paul M. Ridker and Nancy Cook let it be known that their article in Lancet this week will say a faulty risk calculator may result in "serious overprescription" – well, it's enough to give you chest pain.(2,3)
We all have our biases that affect our recommendations and opinions. Some are built into out DNA. Some a part of our unique histories, places and methods of training. Some are expressions of ignorance or arrogance, blind sides, balance acts. And some evolve from "getting along" in order to succeed. The profession of Medicine and the Pharmaceutical Industry have both attempted to address at least some of these biases in the prescriptions of late to manage Conflict of Interest.(4,5) Transparency is the common theme.
In the case of my own biases related to Medicine the profession, nothing brings them out quite like cholesterol and statins. Here are a few of my biases:
1. Patients and doctors like their medicines too much.
2. Science really doesn't understand the basic science of cholesterol in a comprehensive manner. (We're not sure what the right level of LDL is, or why experimental meds that increased HDL were associated with more – not fewer – deaths) (6)
3. When Medicine makes a mistake (as in the Cholesterol Calculator this week), it has no vehicle to say to the public, "Sorry, we made a mistake."
4. Doctors are way behind the leading edge of consumers in understanding the dietary contribution to chronic diseases including cholesterol management. (When you tell a doctor you cut out cheese and ice cream, and your total cholesterol dropped 50 points, he says, "I'd rather just take Lipitor and have the ice cream.")
5. The Cholesterol Franchise is a really powerful industry. It's made companies rise and fall. (Pfizer's hostile take-over of Warner Lambert to get control of Lipitor(7); Pfizer's stock decline when Torcetripib – to be the savior when Lipitor's patent expired – increased cardiac events while it raised HDL levels(4). It has supported armies of marketers and salespeople, and sold more than a few million in DTC ads. The franchise also provides lifelong employment, notoriety and fame to a wide range of academicians and medical researchers in academic settings, research management companies and government agencies.
6. Reporting conflicts of interest (6), now more politely termed "Relationships With Industry" (RWI), does little to avoid true conflict of interest. Integrity can be compromised in so many subtle and hidden ways that are not reportable. And even if reported, reporters tend to overlook not only the RWI's, but also the individual authors or advisers behind a series of official recommendations like those made this past week.
And still, I do believe there is a benefit to transparency.
On this last point, multiple articles on the new cholesterol guidelines and calculator last week directly quoted a range of heart luminaries, but rarely mentioned the participating sponsors – the American College of Cardiology, the American Heart Association, the NIH's National Heart, Lung, and Blood Institute – and the intricate, multi-year process, let alone the actual authors and reviewers whose RWI's were attached as appendages to the reports for public review. One would think that the individuals behind these controversial recommendations (and their RWI's) would get a close look. Why? Because their disclosures are felt to be useful for consideration when reviewing the new recommendations in their entirety.
In that spirit, see below the list of authors and reviewers of the Circulation articles along with their self reported "Relationships With Industry" disclosures.
For Health Commentary, I'm Mike Magee.
2013 ACC/AHA Guideline on the Treatment of Blood Cholesterol in Adults to Reduce Atherosclerotic Cardiovascular Risk
AUTHORS RELATIONSHIP WITH INDUSTRY (RWI)
Neil J. Stone
Chair
Northwestern Memorial Hospital—Bonow Professor of Medicine, Feinberg School of Medicine, Northwestern University
(None Reported)
Alice H. Lichtenstein
Co-Chair, Tufts University, USDA Human Nutrition Research Center on Aging—Gershoff Professor of Nutrition Science and Policy; Professor of Public Health and Family Medicine
(None Reported)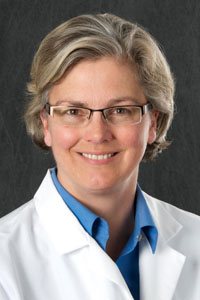 Jennifer Robinson
Co-Chair
University of Iowa—Professor of Epidemiology and Medicine; Prevention Intervention Center— Director
2008-2012:
(Personal Research)
• Aegerion
• Amarin*
• Amgen*
• AstraZeneca*
• Esperion*
• Genentech/Hoffman LaRoche*
• GlaxoSmithKline*
• Merck*
• Sanofi-aventis/Regeneron*
2013: (Personal Research)
• Amarin*
• Amgen*
• AstraZeneca*
• Genentech/Hoffman LaRoche*
• GlaxoSmithKline*
• Merck*
• Sanofi-aventis/Regeneron*
C. Noel Bairey Merz
Cedars-Sinai Medical Center— Women's Guild Endowed Chair in Women's Health; Director, Barbara Streisand Women's Heart Center—Director; Preventive Cardiac Center— Professor of Medicine
2008-2012:
(Consultant)
• Abbott Vascular
• Bayer
• Bristol-Myers Squibb
• Gilead
• Novartis
• Pfizer
• Posen
(Ownership/Partnership/Principal))
• ATS Medical
• Boston Scientific
• Eli Lilly
• Johnson & Johnson
• Medtronic
• Teva Pharmaceuticals
(Personal Research)
• RWISE
• Ranexa Microvascular
• Ranexa Angina
2013:
(Consultant)
• Amgen*
• Gilead
• Bristol-Myers Squibb
(DSMB)
(Personal Research)
• RWISE
Conrad Blum
Columbia University Medical Center, Columbia University College of Physicians and Surgeons—Professor of Medicine at CUMC
(None Reported)
Robert H. Eckel
University of Colorado, Denver School of Medicine—Professor of Medicine; Professor of Physiology and Biophysics; and Charles A. Boettcher II Chair in Atherosclerosis
2008-2012:
(consultant)
• Merck
• Pfizer
• Abbott
2013:
(consultant)
• Amylin
• Eli Lilly
• Esperion
• Foodminds
• Johnson & Johnson
• Novo Nordisk
• Vivus
(Personal Research)
• GlaxoSmithKline*
• Sanofi-aventis/Regeneron
Anne Carol Goldberg
Washington University School of Medicine,Associate Professor of Medicine
2008-2012:
(Consultant)
• Abbott
• Roche
• ISIS/Genzyme
• Sanofi-aventis
• Unilever
• Merck
(Personal Research)
• Abbott*
• Aegerion*
• Amarin*
• Amgen*
• Genentech/Roche*
• GlaxoSmithKline*
• ISIS/Genzyme*
• Merck*
• Novartis*
• Reliant*
• Sanofi-aventis/Regeneron*
• Sanofi-aventis*
2013:
(Consultant)
• Merck
(Personal Research)
• Abbott*
• Amarin*
• Amgen*
• Genentech/Roche*
• GlaxoSmithKline*
• ISIS/Genzyme*
• Merck*
• Sanofi-aventis/Regeneron*
David Gordon
Ex-Officio
NHLBI—Special Assistant for Clinical Studies, Division of Cardiovascular Diseases
(None Reported)
Donald M. Lloyd- Jones
Northwestern University Feinberg School of Medicine— Senior Associate Dean; Chair and Professor of Preventive Medicine; Professor of Medicine (Cardiology)
(None Reported)
Daniel Levy
Ex-Officio. NHLBI —Director of the Center for Population Studies
(None Reported)
Patrick McBride
University of Wisconsin School of Medicine and Public Health— Professor of Medicine and Family Medicine
(None Reported)
J. Sanford Schwartz
University of Pennsylvania School of Medicine— Leon Hess Professor of Internal Medicine, Health Management and Economics
2008-2012:
(Consultant)
• Abbott
• Allergan
• Amgen
• Daiichi-Sankyo
• Genentech
• Johnson & Johnson
• Merck
• Pfizer
• Shire Pharmaceuticals
(Personal Research)
• Pfizer
2013:
(Consultant)
• Abbott
• Allergan
• Amgen
• Daiichi-Sankyo
• Genentech
• Johnson & Johnson
• Merck
• Pfizer
• Shire Pharmaceuticals
(Personal Research)
• Pfizer
Sidney C. Smith, Jr
University of North Carolina— Professor of Medicine; Center for Cardiovascular Science and Medicine—Director
(None Reported)
Karol Watson
University of Los Angeles Medical School—Co-Director
2008-2012:
(Consultant)
• Abbott
• AstraZeneca
• Genzyme
• GlaxoSmithKline
• Kos
• Medtronic
• Merck
• Novartis
• Pfizer
(Ownership/Partnership/Principal)
• Merck
2013:
(Ownership/Partnership/Principal)
•Merck
Peter W.F. Wilson
Atlanta VA Medical Center and Emory University School of Medicine—Professor of Medicine
2008-2012:
(Consultant)
• Merck
• XZK
(Personal Research)
• Merck
• Liposcience
2013: (Personal Research)
• Merck
EXPERT REVIEWERS RELATIONSHIP WITH INDUSTRY (RWI)
Roger Blumenthal
Johns Hopkins Hospital Ciccarone Preventive Cardiology Center — Professor of Medicine
(None Reported)
Andrew Kates
Washington University School of Medicine in St. Louis— Cardiovascular Fellowship Program Director
(None Reported)
John Rumsfeld
Denver VA Medical Center, University of Colorado— National Director of Cardiology, U.S. Veterans Health Administration
(None Reported)
E. Magnus Ohman
Duke Clinical Research Institute— Professor of Medicine; Director, Program for Advanced Coronary Disease;ACC/AHA Task Force on Practice Guidelines
(None Reported
William Virgil Brown
Emory University School of Medicine;NLA
(Consultant)
• Abbott
• Amgen
• Anthera
• Bristol-Myers Squibb
• Catabasis
• Cerenis
• GlaxoSmithKline
• Genzyme
• LipoScience
• Merck
• Pfizer
• Regeneron
Linda Hemphill
Massachusetts General Hospital— Director, LDL, Apheresis Program; NLA
(Consultant)
• Regeneron
Matthew Ito
Oregon Health & Science University,  Department of Pharmacy Practice, Professor; NLA
(Speaker's Bureau)
• Aegeron
• Kowa
Carl E. Orringer
Case Western Reserve University School of Medicine—Associate Professor of Medicine; NLA
(None Reported)
Robert S. Rosenson
Mount Sinai Hospital— Director, Preventive Cardiology; Professor of Medicine, Cardiology; NLA
(Speaker's Bureau)
• Amgen
• LipoScience
• Novartis
• Pfizer
• Sanofi-aventis/Regeneron
Robert A. Wild
University of Oklahoma, College of Medicine, Professor; Department of Obstetrics and Gynecology; NLA
(Speaker's Bureau)
• Atherotec
"This table reflects the relevant healthcare-related relationships of authors with industry and other entities (RWI) provided by the panels during the document development process (2008-2012). Both compensated and uncompensated relationships are reported. These relationships were reviewed and updated in conjunction with all meetings and/or conference calls of the expert panel during the document development process. Authors with relevant relationships during the document development process recused themselves from voting on recommendations relevant to their RWI. In the spirit of full transparency, the ACC and AHA asked expert panel members to provide updates and approve the final version of this table which includes current relevant relationships (2013)."
Per ACC/AHA policy:
"A person is deemed to have a significant interest in a business if the interest represents ownership of ≥5% of the voting stock or share of the business entity, or ownership of ≥$10,000 of the fair market value of the business entity; or if funds received by the person from the business entity exceed 5% of the person's gross income for the previous year. Relationships that exist with no financial benefit are also included for the purpose of transparency. Relationships in this table are modest unless otherwise noted.
*Significant relationship. †No financial benefit."
References:
1. Stone NJ et al. 2013 ACC/AHA Guideline on the Treatment of Blood Cholesterol to Reduce Atherosclerotic Cardiovascular Risk in Adults: A Report of the American College of Cardiology/American Heart Association Task Force on Practice Guidelines Circulation, November 12, 2013 http://circ.ahajournals.org/content/early/2013/11/11/01.cir.0000437738.63853.7a.full.pdf
2. Kolata G. Risk Calculator For Cholesterol Appears Flawed. NYT. November 17, 2013http://www.nytimes.com/2013/11/18/health/risk-calculator-for-cholesterol-appears-flawed.html?pagewanted=1
3. Ridker PM, Cook NR. Statins: new American guidelines for prevention of cardiovascular disease. Lancet. November 20, 2013. http://www.thelancet.com/journals/lancet/article/PIIS0140-6736(13)62388-0/fulltext
4. AAMC Publications. Protecting Patients, Preserving Integrity, Advancing Health: Accelerating the implementation of COI Policies in Human Subjects Research. 2007. https://members.aamc.org/eweb/upload/Protecting%20Patients,%20Preserving%20Integrity.pdf
5. PhRMA Principles On Conduct Of Clinical Trials. 2013. http://phrma.org/sites/default/files/pdf/042009_clinical_trial_principles_final.pdf
6. Tall AR, Laurent YC, Wang N. The Failure of Torcetrapib. 2007. Atherosclerosis, Thrombosis, and Vasular Biology. http://atvb.ahajournals.org/content/27/2/257.full
7. Petersen M. Pfizer Gets It's Deal To Buy Warner Lambert For 90.2 Billion. NYT. February 8, 2000. http://www.nytimes.com/2000/02/08/business/pfizer-gets-its-deal-to-buy-warner-lambert-for-90.2-billion.html
Posted on | November 12, 2013 | No Comments
Mike Magee
This past week, in a speech at Bowling Green State University, I described health transformation as occuring in two phases. Phase 1 was the acknowledgement that the status quo in U.S. health delivery had run its course, that is to say it is no longer affordable or defensible. Phase 2, as I defined it, was building out a new and better system.
I went on to say that it had taken nearly three decades of fighting, cajoling, politicing and convincing to reach a point where the powers that be generally agreed that that the status quo was no longer a viable alternative. The Affordable Care Act – supported publicly by the AMA, the AHA, the AAMC, and PhRMA to name a few – essentially declared the end to the status quo and chose as its primary dismantling weapon the reform of the U.S. Health Insurance Industry.
Healthcare.gov, and "kickers and screamers" aside, getting beyond Phase 1 is an enormous achievement. But it doesn't answer the core question embedded in Phase 2, "Do we know what we want to build?" At Bowling Green I said that what we do know is that, 1) behind the scenes, key thought leaders have been quietly teeing up this question under the radar for some time, and 2) we have a ways to go in embracing a common vision and delivering the goods.
I said this with some knowledge that this week JAMA would be publishing a special theme issue on "Critical Issues In US Health Care" featuring the opinions of luminaries such as Don Berwick, Harvey Fienberg, Uwe Rheinhardt, Zeke Emanuel, Denis Cortese, and others.
As the editors of this issue explain, " The US health care system has reached a tipping point when there is both little doubt about the kind of change that is needed and much uncertainty about how to achieve it…There is no shortage of prescriptions for improving the delivery of care, and several Viewpoints in this issue of JAMA present potential solutions for core challenges."
A few of the viewpoints:
"The best remedy for toxic politics would be unprecedented professional mobilization, recruiting unprecedented public support for new health care."
Fineberg's LEAD WITH RESEARCH:
"Investment in health research does all this and directly contributes to the alleviation of disease, distress, and pain and offers the best hope for long and healthy lives for the current generation and for generations to come"
"The US health care system needs a new BHAG(Big Hairy Audacious Goal): By 2020, per capita health care costs will increase no more than gross domestic product (GDP)+0%. That is, by the end of the decade, health care costs per person will not grow faster than the economy as a whole."
Reinhardt's DATA TRANSPARENCY: "Inside the fortress will increasingly be disrupted by what is now celebrated elsewhere as 'disruptive innovations'  trained on the fortress by energetic insurgents, some of them equipped with a potent new weapon: modern electronic information technology. These insurgents' banner reads Transparency."
Cortese's NEW AGE PATIENT ENCOUNTERS: "The patient will find that new delivery models no longer require a trip to the waiting room for a traditional office visit with the doctor…. Care will increasingly be proactive with a continuing emphasis on follow-up."
Editor's THIS IS MESSY AND SCARY:
"In a system this complex, there is always the risk that a step forward causes 2 steps back. With so much "change in the air," it may be difficult to determine what is working and what is failing."
Which is to say, the status quo may be dead, but it ain't buried yet. Why? Try 2.7 trillion changing hands in health care each year. It's a huge job market in a slow economy. And we Americans remain ambivalent about federalism, and the poor, and policies that advance human potential and productivity without mentioning our proclivity towards associating any success (individual or collective) with the words "God", "patriotism" and "bootstraps."
And yet, it's useful to read the entire JAMA issue (as messy as it is), and to focus on Berwick's final words.
Berwick, arguably the most personally assaulted of the luminaries touched by health reform in the past decade, the Obama's Congressionally unapproved leader of Centers for Medicare and Medicaid Services, reflects in his opening: "When the President asked me to come to Washington, DC, to lead CMS, I thereby acquired responsibility for implementing much of the Affordable Care Act (ACA). Opponents of the ACA turned their general political vehemence into specific, deceptive attacks on my beliefs, hopes, capacity, and agenda. The absence of inquiry and dialogue about what I actually do believe was stunning."
OK. It hurt. But in the short time since his departure, he's clearly gained some perspective. His final words place him squarely (with the rest of us) between Phase 1 and Phase 2:
"ACA has begun the most significant tectonic shift in the nation's health care since Medicare and Medicaid arrived in 1965. Professionals have an opportunity to guide this country out of the battleground and into the creativity needed. The toxins of politics have only one effective antidote: the memory of the shared purpose of care, which is to heal. The needs of the patient come first. That is the guidepost to success for a nation whose vision is clouded at the moment by the fog of conflict."
And if you're interested in my own vision for Phase 2, you can find it here.
For HealthCommentary, I'm Mike Magee
Posted on | November 9, 2013 | 2 Comments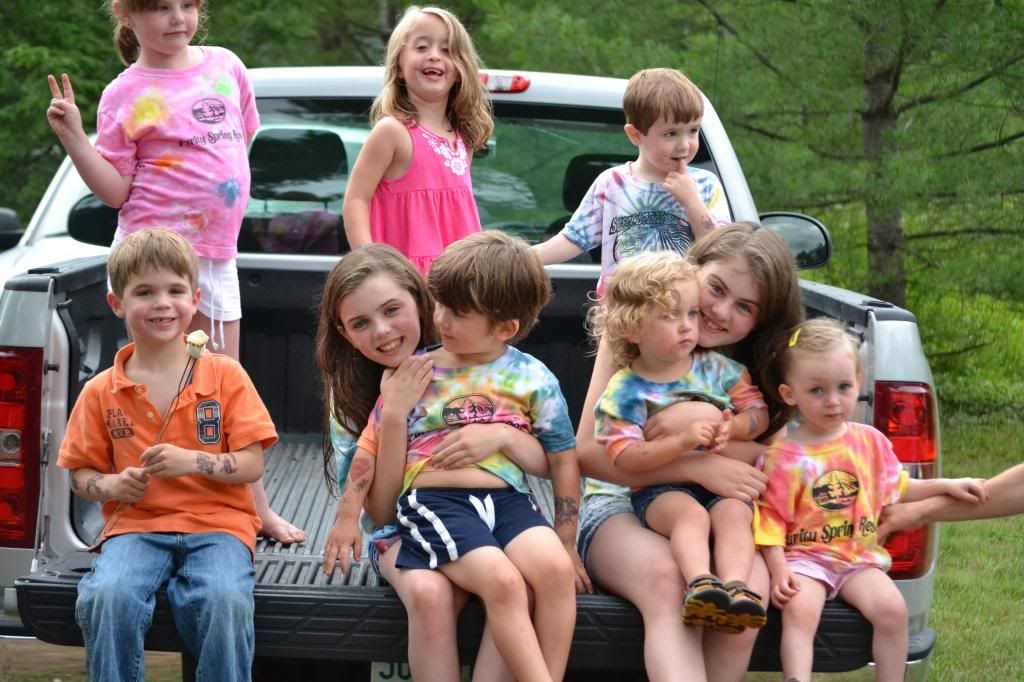 Mike Magee
The Boomer wave has arrived. And with it are literally millions of men and women transitioning from a structured workplace existence to a home based environment. For a large portion of the males, this is their first intense exposure to little ones and the day-to-day routine of family life. They were preoccupied in the 60′s, 70′s and 80′s when their own children were growing up. Now – for the first time for many – they see up close what their wives did on their behalf….and it's exhausting.
They're learning as well that it is fascinating, intriguing, rewarding, and surprising. Did I mention exhausting. Yes, that too.
What is particularly fun are the surprises. Like an email from my son-in-law, Dave, sharing what Luca (farthest on the right above and closing in on three) said to him this evening:
Luca: "Did you know grampa is a doctor and he fixes people and makes them booboos all better and puts them pjs on and puts them to bed?"
Me: "wow, I did not know that"
Luca: "And him special"
Well here's the truth, Lu. You and your eight cousins make me feel special – specialer than I have ever felt before. And I love each of you as much as I love your mother and fathers when they were little. It's just that now, I have enough time to fully appreciate it.
Sleep tight Bella, Fiona, Lila, Amelia, Benjamin, Quinn, Andrew, Charlotte and Lila. Sleep tight. I love you, Grampa.
keep looking »